We are Geek Street Solutions
Geek Street Solutions looks at a problem and solves it by doing what is best, not by following a "preferred set of rules". We don't take shortcuts and do whatever it takes to ensure the best quality for you, the customer. When you buy a new piece of technology, that device is setup to be most efficient for the average user. To maximize productivity and efficiency, every project we do gets approached differently. Everything we do is fine tuned to best fit the customers needs.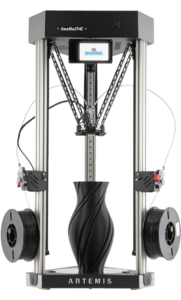 Print using DLS, DMLS, MJF, SLS, SLA, FDM, Binder Jetting, and Polyjet in dozens of materials.

Print PLA, ABS, PETG, ASA, TPU, Nylon, Carbon Fiber, and much more!

Contact us for a free quote with competitive pricing!
SETUP, SERVICE, AND REPAIR
Need computer training or help setting up your new device, we can help.

Is your device running a little slow? We can upgrade it to run better than ever!

We can fix most electronics including phones, computers, printers, home networks, smart devices, and more!
Get in touch and learn how we can help
Whether you need 3D Printing, help setting up a home network, need a device repaired or troubleshooted, or just need help picking out a new device we can help.